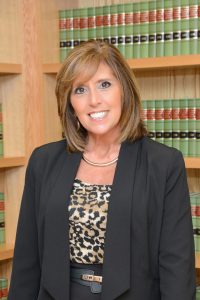 Sharon McCallum
Aretsky Law Group, P.C.
19 Main Street
#200
Hackensack, NJ 07601
Phone: 201-580-3411
Fax: 201-445-5867
Sharon@aretskylawgroup.com
Legal Assistant
Sharon McCallum, Legal Assistant
Sharon McCallum joined our Team in 2014. She provides a wide range of support for our clients and attorneys, and keeps the office running smoothly. Each day she is motivated by the opportunity to help people and experience new and interesting challenges. She brightens our office with her beautiful smile and her outstanding interpersonal and organizational skills. Her warmth and professionalism are a welcome greeting to our clients and their varied needs.
Sharon began working in the legal profession following many years of assisting busy executives in a major company. Sharon grew up in Bergen County and attended Berkeley Business School. After raising three grown boys and experiencing her own life changes, Sharon feels she's a perfect fit for our law office.
Sharon enjoys spending time with family and friends.